"Sarah has proven her package of skills to be a very productive new business development professional. Rainmaking skills are very unique and valuable to any long term business development strategy. It is obvious that she loves what she does, which makes it enjoyable for her prospects and clients to like her and trust her."
Bob B., "A seed planter of ideas to creatively encourage and inspire others", www.bobboylan.com
"Sarah McDaniel has re-invented the meaning of relationships over the last several years. Relationships or building relationships or have great relationships with your clients or customers are terms that are often thrown around these days by businesses, but over time these term become overused and mundane. When it comes to Sarah, though, relationships hold a long lasting effect.
I have experienced this first hand since Sarah and I worked together. I happened to be the person that owned the business, but I can tell you that the impact that Sarah's relationships had on our business were magical. One of the interesting things that I found out after Sarah had worked with me for a few months, was her approach was unique. She talked about how great the company was, but she also talked about the culture and the people more than anything else. This gave credibility to our company and made us somewhat larger than life in everyone's perception.
Sarah has a very positive effect on those that are lucky to meet her. She is passionate and caring, but most of all, she wants to see you succeed more than anything. I think that is what sets Sarah apart in business today. At a time when people care more about what is in it for them, Sarah cares about what is in it for you."
Ken J., Former CEO and Owner of Builders Appliance Center, currently, Managing Director, Aspenwood Capital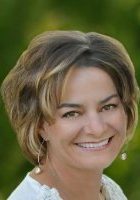 "Sarah is simply one of those people whose presence lights up a room the moment she arrives.  She has a special gift when it comes to making connections and building relationships.  Not only does she have the ability to create strong connections, she maintains them through building trust and exhibiting appreciation and gratitude for others.
Sarah is truly creative in her approach to business and life. She is always looking for better ways to achieve results for her clients and those she serves.
I'm a huge fan and always look forward to our next encounter!"
Tina M.B., V.P. Sales and Marketing, Tri Pointe Homes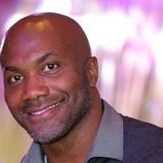 "Sarah has an ability to connect people in professional and personal ways like no other individual I've ever encountered. She has a very giving heart, understands the needs of those she encounters and is very dialed in. She can help turn your business whether struggling or not into a money making profit center if you are willing to put in the time, follow the steps and have the commitment that it takes to make be successful." 
Gray C., Rio Grande Company, Builder Sales Specialist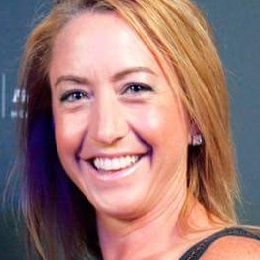 "Sarah McDaniel is one of the best friends I have ever had.  She is so kind, compassionate, and caring.  She is also a very strong female influence in my life due to her strong moral compass, her passion, her drive and her intense love of God.  Even though she is much younger than me, I admire, respect and look up to her as she is wise beyond her years."
Gabrielle F., InDesign Kitchen Designer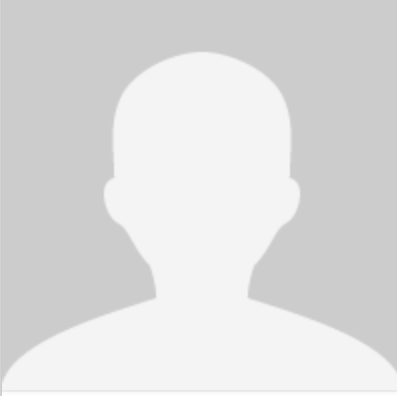 "It has been my distinct pleasure to have worked with Ms. Sarah McDaniel. I have practiced law for nearly 40 years. That practice has largely been representation of construction professionals in all types of matters. I had the opportunity meet Ms. McDaniel when she attended a seminar presentation that I delivered to the Denver Metropolitan Home Builders Association. Since that time I have had the opportunity to work with Ms. McDaniel in numerous presentations and seminars that she has orchestrated for the benefit the construction industry. Ms. McDaniel is incredibly bright, articulate and works tirelessly in the interest of the entire construction community. She undertakes extreme effort to become knowledgeable in the issues that affect the construction industry. She does this without compunction or necessity. I value her friendship and her incredible leadership. It has been my pleasure to have had the opportunity to work with Ms. McDaniel."
Dennis B. Polk, Attorney at Law, HOLLEY, ALBERTSON & POLK, P.C.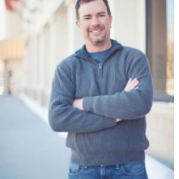 Sarah is one of the best networkers I have ever met.  She is passionate about connecting her customers with others so that they can be more successful, even when it doesn't mean selling her "products".
Because of her passion, high integrity, she has singlehandedly developed a large following of builders and other key members of the building industry in Denver that has resulted in her ability to drive attendance to events, make key introductions, and influence others.  She has earned the respect of many in the building industry more as a connector than as an appliance sales and marketing representative.
Jason B., Principle, Ascent Builders
"I have known Sarah for a little over 3 years now and from the minute I met her,  I have felt like I have known her for ages.   From day 1, her inviting, friendly, and genuine personality as well her dedication to forging strong relationships in both her professional and personal life was clear to me.   In everything she tackles, Sarah always goes above and beyond to exceeds expectations.   She truly cares about those around her and will do whatever it takes to make sure everyone is taken care of and feels welcome.   I consider Sarah a good friend and invaluable colleague and look forward to many more years to come."
Jeff P., Principle, Basement Partners